Photo: Nosa Malcolm
Celebrating the rich histories of individuals of African and Caribbean heritage in the UK and their contribution to the city of Southampton.
Windrush Generation
The Windrush generation refers to the estimated 500,000 people who came to the UK from the Caribbean between 1948 and 1971. As British citizens, they arrived to support the rebuilding of the UK after World War II, including working in the NHS, which also started in 1948.
The city of Southampton has a strong connection with this period of migration. Even in as early as 1947, a year before Empire Windrush came to London, 1000 people docked at Southampton on a ship called the Almanzora. 200 of these passengers came from the Caribbean, many of whom were former RAF personnel who had served during the Second World War.
Oral Histories
In 2021–22, Southampton City Council collaborated with oral historian Padmini Broomfield to document stories of local community members who migrated to the UK between 1948 and 1971.
Southampton City Archives holds a significant collection of nearly 50 oral histories from the Windrush Generation, spanning interviews conducted from the 1980s to the 2020s. These recordings were digitized as part of the UK-wide 'Unlocking Our Sound Heritage Project,' and approximately half are now accessible on the British Library website.
The other interviews can be accessed by visiting Southampton City Archives in person. In 2023, 25 new interviews were gathered by Black Archives South that are still to be archied and transcribed.
Windrush Legacy
People's everyday lives are an important part of history and the city of Southampton.
Windrush Legacy is a Black Archives South project in partnership with John Hansard Gallery and Southampton City Council. The project aims to preserve and celebrate the histories of people of African and Caribbean descent in the UK, as well as inspire and give strength to individuals, communities, and society.
To mark Windrush 75, we invited local photographer Nosa Malcolm to work with nine of Padmini Broomfield's interviewees and take their portraits.
Each sitter thought about what matters to them and how they wanted to be seen by their local and wider community. We would like to thank each of the interviewees and their families for participating in and supporting this project.
Windrush Stories
To bring these oral histories to life and raise awareness of the Southampton City Archives Oral History Collection, storytellers Amanda Ray Epe and Wendy Shearer have made new stories which can be shared with people of all ages and backgrounds. This project has been funded by the UK Government's Windrush Day Grant Scheme.
During Black History Month October 2023, Nosa Malcolm's portraits and links to the oral histories will be on display on shop units in Southampton, designed by Greg Bunbury.
For more Information
To find out more, or to make an appointment to listen to any of the recordings, please contact Southampton City Archives on [email protected] or telephone 023 8083 2251(Tuesday & Wednesday only). Read more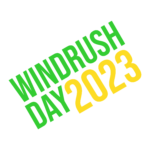 Back to top