John Hansard Gallery, part of the University of Southampton, is one of the UK's leading contemporary art galleries. We support, develop and present great art by outstanding artists from across the world and are proud to play a dynamic role in the cultural life of Southampton and the region.
A curious, connected and inclusive world, inspired by art.
We create extraordinary encounters – connecting people, communities and artists. As a contemporary art gallery in the heart of Southampton, we provide inclusive, collaborative and open spaces for reflection, excitement, challenge and developing potential. Our programme includes exhibitions, commissions, partnerships, learning and research projects that draw on a wide range of perspectives and lived experiences. We are proud to be locally engaged, nationally pioneering and internationally recognised.
John Hansard Gallery is funded by the University of Southampton, its governing body. We are proud to be part of a world-leading University and one of two outstanding arts organisations connected to the University of Southampton, alongside Turner Sims Concert Hall. We are also hugely grateful for the support of Arts Council England, who have funded John Hansard Gallery since its inception. Our exhibitions and educational activities are further supported through additional fundraising each year via trusts, foundations and sponsorship.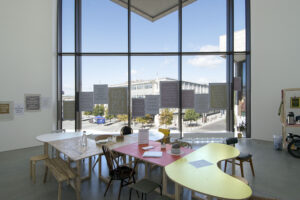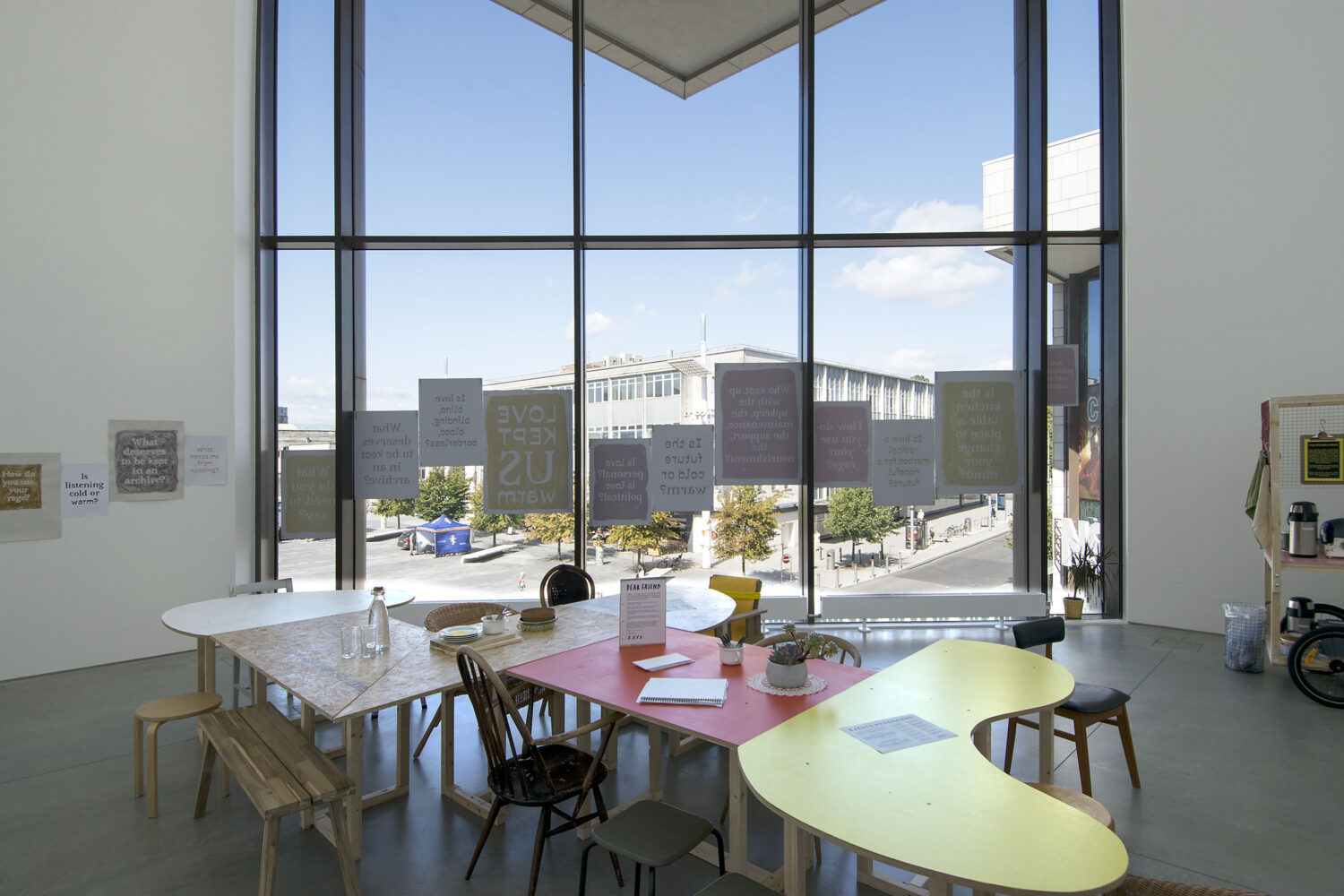 Our relocation to Southampton city centre took place in 2018 as part of a brand new arts complex, Studio 144, based on the old Tyrrell & Green site on Southampton's Guildhall Square. The project, which also includes a new base for film and media organisation City Eye, was led by Southampton City Council and supported by the National Lottery through Arts Council England, in partnership with Grosvenor Britain and Ireland Developments Limited.
The mixed-use development across two iconic buildings was designed by architects CZWG, and the arts complex, comprising of around 75,000 sq ft of galleries, performing arts spaces and film/media studios was designed by Glenn Howell Architects. Arts Council England were responsible for funding £7.2 million towards the project, which represents a major milestone in bringing Southampton's cultural quarter to fruition and the John Hansard Gallery's programme of exhibitions and events to the heart of the city.
The John Hansard name
The John Hansard Gallery is named after John Henry Hansard (1895–1979), an honorary graduate, good friend and benefactor of the University of Southampton in recognition of his encouragement and interest in the visual arts. John Henry was a descendent of Thomas Curson Hansard (1776–1833), an early printer and publisher after whom the transcripts of parliamentary debates in Westminster are named.
Establishing John Hansard Gallery
John Hansard Gallery was created in 1979 under the leadership of the subsequent Gallery Director, Leo Stable and established by the Arts Council of Great Britain and the University of Southampton so that two existing galleries at the University could be united under one roof.
As one of only two purely photographic galleries in Britain outside of London, The Photographic Gallery, housed in the University's Administration Building, enjoyed a strong national reputation. During the 1970s, the Fine Art Gallery, attached to The Nuffield Theatre, mounted a number of outstanding exhibitions including Richard Long, Bruce McLean and an infamous performance by Genesis P. Orridge and Cosy Fanny Tutti. The new building sought to bring these galleries together, with the John Hansard Gallery originally designed as a laboratory built in 1956 to house a giant tidal model of the Solent.
Our directorship history
Since its establishment in 1979, the John Hansard Gallery has been developed under the leadership of four Directors: founding Director, Leo Stable (1979–1980); Barry Barker (1980–1987); Professor Stephen Foster MBE (1987–2017) and Woodrow Kernohan (2017–present).
Woodrow Kernohan
Director
Ros Carter
Head of Programme (Senior Curator)
Nadia Thondrayen
Exhibitions Curator
Lee Broughall
Technical Manager
Amy O'Sullivan
Development Manager
Jack Lewis
Communications Manager
Piers Inkpen
Communications Assistant
Lynne Dick
Head of Programme (Engagement and Learning)
Florence Thomas
Engagement Curator
Silvia Gonzato
Hires Manager
Hannah Collins
Operations Manager
Jessica Willis
Duty Manager and Bookshop Co-ordinator
Ben Whitaker
Duty Manager
Stephen Foster MBE
Emeritus Professor