Come along and create a travel box to take on your own adventures!
Free drop-in (sessions are 45-minutes):
11.30am, 12.30pm, 2pm and 3pm
This week's Space to Create! is inspired by the luggage trunks in our current exhibition that carried people's possessions across countries. Explore mark making, collage and paper folding. What would you take with you?
This session is in support of Refugee Week 2022 in the UK, running from 20–26 June with this year's theme of healing.
About Space to Create!
Join us every Saturday for free, 45-minute creative sessions to draw, make and build together. Activities are artist-led and inspired by our exhibitions – we encourage everyone to take part and get making.
All events require pre-booking. Our programme is suitable for children age 4+ unless stated, but all are welcome. All under 16s must be accompanied by an adult at all times.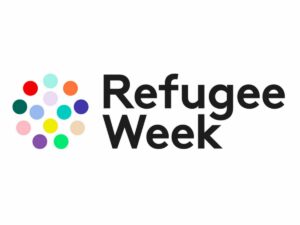 Back to top