Larry Achiampong, PAN AFRICAN FLAG FOR THE RELIC TRAVELLERS' ALLIANCE (MOTION), 2018, installation image, When the Sky Falls, John Hansard Gallery, 2020. Courtesy the artist and Copperfield London. Photo: Reece Straw
John Hansard Gallery reopens on Wednesday 2 December, with a timed booking system in place to keep staff and visitors safe. Southampton has been placed in Tier 2, read the full regulations here.

On show on our Digital Array will be Larry Achiampong's new film commission Reliquary 2, alongside Seaside: Photographed, a major exhibition that examines the relationship between photographers and the British seaside from the 1850s to present day.
Free ticketed timed slots
Book your free admission ticket in advance of your visit, you can choose between two different ticket types (please read the accompanying text to correctly book multiple tickets or make a donation). We have set up a 20-minute arrival slot throughout each day (last entry at 4.20pm). Please arrive on time, you are then welcome to stay as long as you like, or until the Gallery closes. If you cannot find your preferred date, please check at a later time. Slots will be added regularly.
Note: Please reschedule your visit if you feel ill or require to self-isolate.
Face coverings
Please wear a face covering throughout your visit for the safety of our staff and other visitors.
Social distancing and one-way route
We are limiting the number of visitors to the gallery, so that you can maintain social distancing during your visit. A one-way route has been introduced to keep you safe.
Rule of Six outdoors / Social distancing indoors
In Tier 2, you can only meet socially in groups of up to six people, unless an exemption applies. Within the premises, please do not merge with other groups during your visit: you should maintain social distancing from anyone not in your household or support bubble. We allow visiting groups of maximum six people.
Extra safety measure
You will be encouraged to regularly wash your hands and use our additional hand-sanitising stations located throughout the building.
Only the family toilet on the ground floor will be open for general visitors' use, with increased cleaning regime. Accessible toilets on ground and first floor will also be available for hand washing and accessible use.
Shop
We only accept card or contactless payments in the Gallery to minimise touch points. Please avoid unnecessary handling of merchandise. Ask staff for help.
Lifts
Our lifts are reserved for users with accessibility issues only. We ask everyone else to use the stairs for which there are social distancing measures in place.
If you have any questions about our reopening measures, please do get in touch: [email protected]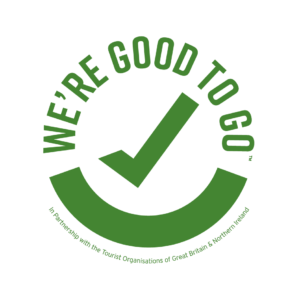 Back to top