Image: Ruth Maclennan, Treeline, film still, 2021. Footage contributed by Anurag Goel
Join artist Ruth Maclennan, author Ben Rawlence, and the University of Southampton's Dr Stephanie Jones.
To accompany the screening of Ruth Maclennan's film Treeline, join the artist in conversation with Ben Rawlence, author of the newly published book 'The Treeline' to discuss the fate of forests at a time of growing environmental emergency, and the shifting boundary of the treeline as a visible measure of climate change. The talk will be moderated by Dr Stephanie Jones.
This event is in-person and will be held in John Hansard Gallery's foyer.
About the speakers
Ruth Maclennan's work includes film, photography, writing and interdisciplinary projects. Her recent films and photographs explore how the climate emergency has irrevocably transformed ways of understanding landscape and place – both for their inhabitants, and as representation. Informed by ecological research and fieldwork, her works examine the relationships, cultures, geographical conditions, and stories that form places. Since April 2020, Maclennan has contributed to the collective art project, The Crown Letter. Maclennan exhibits widely internationally, and her films are distributed by LUX.
Ben Rawlence is a writer and activist, and co-founder of Black Mountains College, Wales. He has written two books about the human consequences of environmental catastrophe in Africa; 'Radio Congo' about the people living in the wreck-age of Eastern Congo's resource wars, and 'City of Thorns', centering on those fleeing famine and climate-driven war in the Horn of Africa. His most recent book, 'The Treeline', alerts the reader to major changes we have to make to our way of life. He believes that we need new institutions that promote new ways of thinking and learning, new ways of seeing ourselves and new ways of interacting with the non-human world.
Dr Stephanie Jones is an Associate Professor in English and Co-Director of Southampton Institute for Arts and Humanities, University of Southampton. She specialises in literature about marine and maritime worlds, with a particular focus on the Indian Ocean. Her research spans the interdisciplinary fields of postcolonial and de-colonial studies, law and literature, and the environmental humanities.
This event is organised in partnership with Film Video Umbrella and Forestry England, as part of the co-commissioned project In The Forest Something Stirred.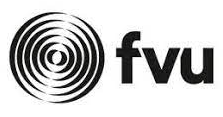 Back to top